What is Qualiopi?


From January 2022, "Qualiopi" certification will be mandatory for all "providers of actions contributing to skills development" in order to attest to the quality of their implementation process. Its implementation also aims at "a greater readability of the training offer to companies and users". Please note that if your infrastructure does not meet the Qualiopi criteria, it will not be able to receive funding.

This certification is based on the National Quality Standards, which are based on 7 quality criteria. In order to respect these criteria, a certain number of follow-up and traceability documents (questionnaires, before, during and after the training course, collection of assessments, etc.) must be produced.

This is where our Bienvenue Formation enrolment solution and its associated functionalities (creation of questionnaires, follow-up of questionnaires sent, traceability of responses, trainer and trainee questionnaires, etc.) come into play to facilitate everyone's work and thus avoid an increase in activity for the administrative teams, which are already far too often overloaded.

We are accompanied and in contact with a company that is AFNOR certified and Qualiopi authorized (Evoljob). Thanks to this, our questionnaires and our process respect the expected criteria.


There's something new at Bienvenue Formation!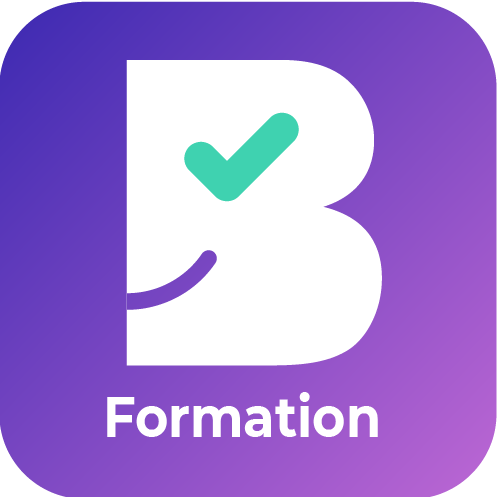 As a reminder, Bienvenue Formation is an application that allows you to dematerialize the attendance sheets for face-to-face or online training courses.

Following the update of our solution, we now meet all the functionalities expected by training organizations to meet the Qualiopi criteria.
The new features:
- Addition of the programmed sending of questionnaires.
- Update of the questionnaires when modifying the options.
- Addition of the possibility to send the questionnaires before the end of a game.

You need more information? Feel free to contact us via: contact@bsoft.fr


Request a demo